Market Research and Export Development
Central & Eastern Europe
EasyLink Business Services
30 consultants in 15 countries of Central and Eastern Europe, and beyond
Strategic Market Research and International Trade Consultancy
Market entry feasibility and strategy
Market intelligence: size, structure, distribution, competitors, legislation, trends, business opportunities
Interviews with industry experts
Search and preselection of potential distributors/customers
Introduction of client´s products and services to targeted partners
Assessment of potential for cooperation
Detailed company profiles, background checks
Arrangement of business meetings and travel itineraries
Organization of group / sectoral business missions
Briefing on business culture and best practices
In-market support by EasyLink consultants
ABOUT US
EasyLink Business Services
EasyLink Business Services is a strategic market research and international trade consulting company.
We help companies seeking export, sales, investment or sourcing opportunities, commercial intelligence and business partners/customers in Central & Eastern Europe, and beyond...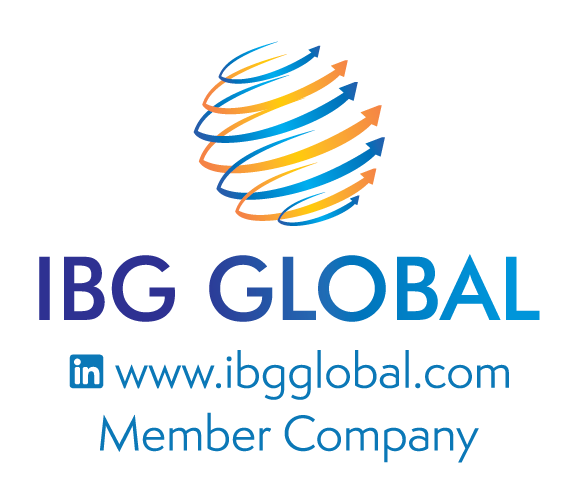 Our team

Filip
Prague

Tereza
Prague
Michaela
Prague

Pavlína
Prague

Sandra
Prague
Jana
Prague

Nataliya
Prague

Michal
Bratislava

Szymon
Warsaw
Kinga
Wroclaw

Gabor
Budapest

Orsolya
Budapest

Nikola
Sofia
References
EasyLink's outputs were key in identifying new business opportunities and prospective partners across the CEE region. I am happy to recommend EasyLink to other companies looking for ways to enter or strengthen their presence in Central and Eastern Europe.
Ellen Kasikova, MICROSOFT
EasyLink consultants are big picture thinkers and were able to convey to each of our companies what it takes to be successful in the Central European market in each of their respective industries. I hold Mr. Korinek and his team in high regard and highly recommend him and EasyLink Business Services to you without hesitation.
Aggie Sikora, Mississippi Development Authority
We chose EasyLink from a pool of several companies on account of their fast response, their localized teams, commitment to meeting deadlines and objectives, and competitive price. EasyLink was proactive and well organized throughout the project. I gladly recommend EasyLink as a reliable partner.
Martin Severa, Digiteq Automotive (Member of Volkswagen Group)
I had the pleasure of working with Filip and his team for almost 10 years. Boasting a team of highly qualified in-market consultants, EasyLink always delivered outstanding market research, business matchmaking and in-market support in the CEE region. Based on my professional experience, once could hardly find a better market-entry resource. Their methodologies are considered industry's best practices.
Jana New, Commonwealth of Pennsylvania
The quality of meetings I had was of an excellent standard, they had really understood our brief and identified excellent prospects for our potential distributor. The quality of the companies they arranged for me to meet with was so good I have a dilemma now ….. try and identify which of the seven companies we should partner with.
Charlene Thompson, Sales Manager
ELECTROCORDER / Acksen Ltd (Northern Ireland)
" We appreciate the superb organizational skills that have gone into this trip (to Poland). We're finding it quite valuable to meet both new prospects and companies that we met last year. Need to acknowledge the insight, perspective and assistance of EasyLink that goes well beyond the basic requirements of the job. "
Jeff Lindtner, Vice President
Novatech (USA)
"I visited Poland to meet with a series of potential representatives and end users. The trip was very useful, and I am hopeful of doing business with two companies met. I was accompanied in-market by Easylink's consultant, Kinga. I was extremely impressed by Kinga's ultimate professionalism and in-depth knowledge and grasp of the sector in Poland. Her smooth facilitation of all meetings was invaluable and served to impress the Polish companies as well."
Mark Murray
DeSales Trading (USA)
" I would like to thank you for a perfectly organised trip to Slovakia and Czech Repuhblic. The schedule was tight at some moments, but every meeting was beneficiary to a better understanding of the market. The visits were of an exceptional high quality… – in short I am very pleased with the result. Even more… the first order has been placed and is dispatched today. Again,…thank you very much for a job well done. "
Kris Tirry, Managing Director
MPC Industries B.V. (Netherlands)
"…our consultants in CZ/PL are perhaps the best we have. I have pretty much used almost all of the consultants now across the board, including in the new markets, and their work is above reproach and always above and beyond. In fact, my clients that have used them ask me to use their models when looking at other markets!"
Jenee M. Andreev, International Trade Manager
Virginia Economic Development Partnership, State of Virginia, USA